"I saw a yogi remain in the air, several feet above the ground, last night at a group meeting." – Upendra Mohun Chowdhury
Have you ever dreamed that you were flying? Many of us daydream about having superpowers and wonder, "can people levitate?" Maybe our collective superhero fantasy is so common because it actually has its roots in reality. There are dozens of confirmed accounts of impossible strength, telepathy, and other extreme abilities, including flying. According to many legends throughout time, human levitation is a possibility. If this is so, what, on a subtle energetic level, could be happening that would allow these people to experience the "impossible"?
To gain a clearer understanding of this phenomenon, we will first examine a few cases of human levitation from around the world. Many well-documented instances are reported from the mystic communities of Buddhists, Yogis, and Christian Saints. However, there are also modern levitation events that have been witnessed by non-religious observers as well as by scientists.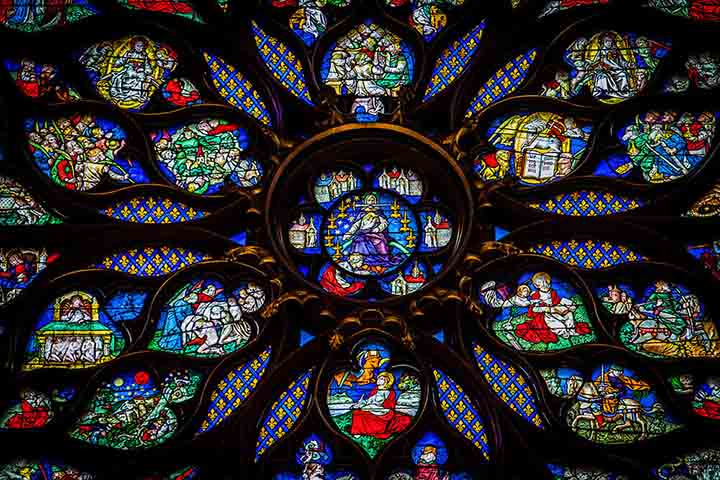 Saint Teresa of Avila
One of the most famous mystic accounts of human levitation comes from the 1500s when a devoted Roman Catholic nun, named Teresa, received a series of spontaneous, rapturous visions. Eyewitnesses claim to have seen her hovering a foot and a half above the ground for nearly a half-hour. According to the Saint, she was not in control of these episodes, and because of this, they were a little frightening to her.
"It seemed to me when I tried to make some resistance as if a great force beneath my feet lifted me up. I know of nothing with which to compare it, but it was much more violent than other spiritual visitations, and I was therefore as one ground to pieces." – St. Teresa
Bhaduri Mahasaya
According to Paramahansa Yogananda's now legendary book, "Autobiography of a Yogi", Yogananda and his contemporaries bore witness to the teachings and levitation of a yogi mystic, Bhaduri Mahasaya. Reportedly, Mahasaya sequestered himself away from the world in order to master of the pranayamas of the eightfold yoga practice introduced by Patanjali. Such dedication to the yogic path led him to be able to perform miraculous feats, including levitation.
The book quotes Mahasaya as saying, "A yogi's body loses its grossness after use of certain pranayamas. Then it will levitate or hop about like a leaping frog. Even saints who do not practice a formal yoga 7-4 have been known to levitate during a state of intense devotion to God."
Saint Joseph of Cupertino
Saint Joseph was witnessed levitating in prayer so many times, today, he is regarded as the patron saint of airplane passengers! In the mid-1600s, Joseph was seen floating, and even flying. His many specific accounts of levitation are affirmed by eyewitness accounts from fellow monks, the congregations he spoke in front of, and even Pope Urban VIII.
Additional saints that have achieved levitation in the Catholic canon include; St. Angela of Brescia, St. Antoinette of Florence, St Benedict Joseph Labre, St. Arey, St. Peter Celestine, St. Colette, St. Margaret of Hungary, St Martin de Porres St. Mary of Egypt, St. Stephen of Hungary, St. Joseph Oriol, Bl. Bentivolio Buoni, St Francis of Paola, and St. John of St. Facond.
Daniel Dunglas Home
Another remarkable case of human levitation comes from one of the greatest Spiritualist mediums of all time. Daniel Dunglas Home (pronounced Hume) made his career as a psychic, medium, and as a performer of the impossible. Throughout the mid-1800s, during 25 years of activity, his audience included scientists, scholars, royalty, and journalists. Although some were skeptical of his abilities, no one was ever able to disprove the reality of what he was doing.
Not only was Home capable of levitation, but he could also make other people and objects in the room levitate as well. Levitation is only one of many strange and miraculous capabilities he is reported to have been able to perform. During his séance, music could be heard, although no instruments were present, furniture would move, even earthquakes would occur and the whole room would shake! Although his critics called him a magician, Home maintained that his powers were purely spiritual in nature.
Peter Sugleris
A psychic from New Jersey began making news in the early 1980s as a teenager; although he says he first discovered his unusual powers at the age of 6. As a child, he noticed he was able to manipulate the movement of the moving hands in his wristwatch. It wasn't until he learned of the great psychic powers of Uri Geller that he realized that he had the same gift. Peter Sugleris is able to snap metal keys, bend spoons, turn book pages and read other people's thoughts, with only the power of his own mind.
In 1986, he was able to achieve levitation, an event photographed by his wife as he hovered 18 inches about the ground for nearly a minute. This episode, which he prepared for through several weeks on a vegetarian purification diet, left him feeling exhausted. He was able to return to a normal state of consciousness within 15 seconds after returning to the ground.
Levitations in Tibet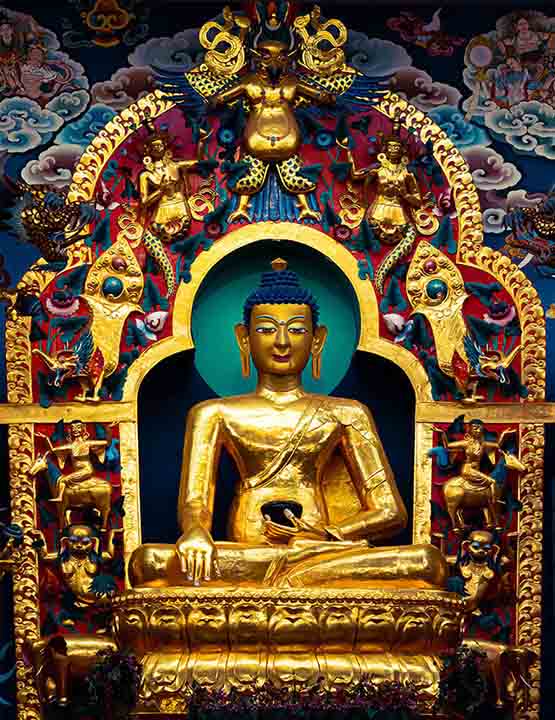 Tibet is home to another mystic culture, with many cases of levitating Buddhist monks, including the great Milarepa. During the 13th century, Milarepa was noted as being able to perform many miracles, including the ability to both walk and sleep while levitating. Apparently, the Tibetans are capable of also causing the material surrounding them to float. There are modern accounts where massive blocks of stone, were made to gently drift in the air through sound vibration alone, utilizing a technique called Tibetan Acoustic Levitation.
The report comes from a Swedish man named, Dr. Jarl, who, during his time studying at Oxford, befriended a fellow student from Tibet. In the future, this friendship led him to be welcomed into the inner sanctum of a mountain monastery in Tibet. Here, he witnessed something miraculous. Through the sound produced by drums, chanting, and trumpets, the members of the monastery caused stones, as large as the ones used to create the great pyramids, slowly glide in mid-air for up to 3 minutes in a 500-meter arc.
Using exact sound resonance alone, this practically immovable object was rendered weightless. The sound was exactly right to create a vibratory coherence within the block, resonating some of the atoms within it over the light-speed boundary. Levity is generated as a by-product, as it propels the object forward. As the molecules enter into space-time, as it temporarily loses its original mass while as much as half of it is no longer in our reality.
The Science of Levitation
Scientists who have experimented with the gravity-conquering force known as levity have done so through means of achieving a coherence by which some of the atoms begin to cross the light-speed boundary. This propulsion causes a levitation effect and is likely the technology behind UFOs. Levitation propelled craft may also be the transportation of the future, relying on cooling, sustainable implosion technology, rather than the explosive fossil-fuel dependent engines of today.
As for the sound-based levitation method of the Tibetans, a similar theory of sonic levity was developed in the United States by a man named John Worrell Keely called Sympathetic Vibratory Physics. In his work, he outlines the forces of torsion emanating from the fabric of all reality – a dynamic interaction between two forces. Gravity or "tractor" force, which moves inward towards the center of a single atomic point, and levity or "pressor" force, which emanated from the core of the neutral center, which, in theory, could be the place where levitation becomes possible.
This explains how we may be able to design external levitation machines, but it doesn't quite explain what is happening within a human body that could cause it to levitate.  Since many of the levitation cases involve people who live their life in devotion to the divine, their consciousness may cause their inner vibratory state to become such that the atoms within their body are able to cross the light-speed boundary – literally making them enlightened!

Modern observers of these ancient mystics point out a few common factors between the mystic cases. First is a large amount of time spent in prayer, reciting mantras, or in the meditation of the Divine. The activity of the pineal gland of such individuals may be acting as a conduit between them, and the higher realms. The other, which is found in the Eastern traditions, is conscious breathwork.

What would our world look like if society integrated the lifestyle of the mystics? Whether intentionally induced or purely accidental, the cases of human levitation powers are mounting. There is so much about life and our bodies that we have yet to understand, but maybe we do have hidden superpowers locked inside us, waiting to be activated.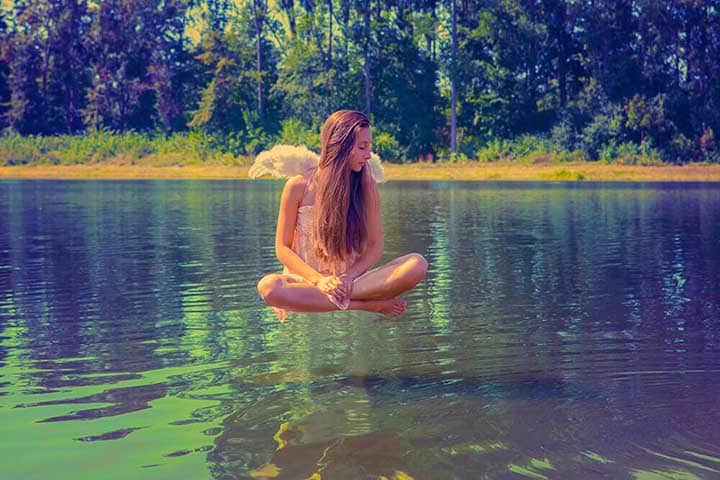 Sources:
"The Source Field Investigations: The Hidden Science and Lost Civilizations" by David Wilcock
"Autobiography of a Yogi" by Paramahansa Yogananda, Chapter 7
Weekly World News, Issued Oct 13, 1981
https://www.liveabout.com/incredible-powers-of-daniel-dunglass-home-2596169
https://psi-encyclopedia.spr.ac.uk/articles/daniel-dunglas-home
http://www.nithyananda.org/article/levitation-really-possible-us
https://www.themystica.com/mystica/articles/l/levitation.html