Quantum Energy App (aka "mandala")
Enhance and reinforce your body's biophotonic field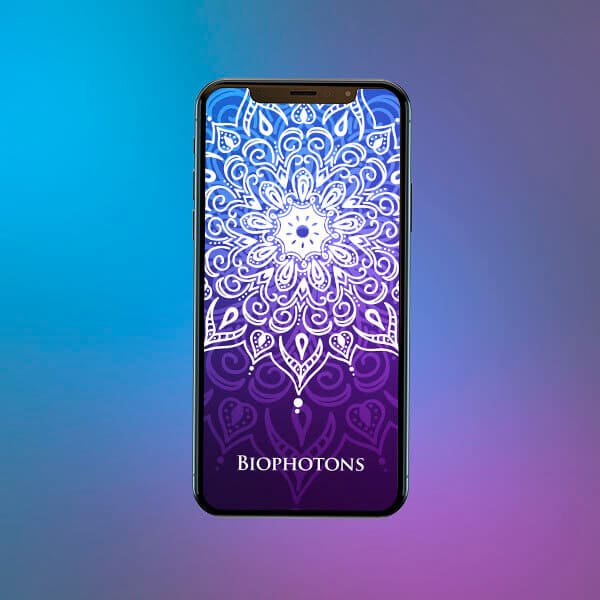 The Biophotons mandala works on the energetic level to intensify and fortify the body's natural biophotonic field.
In 1974, Fritz-Albert Popp discovered that the DNA of all living systems naturally absorb and emit photons (i.e., light).
He also discovered that the intensity of this biophotonic field correlated with the health of the subject. In other words, healthy subjects had strong biophotonic fields, while subjects dealing with illness tended to have weak biophotonic fields.

He found a similar correlation with agriculture. Food grown naturally in the wild had the strongest biophotonic field. Organically grown food was next in line for the strongest biophotonic field. And last, in terms of biophotonic strength, was commercially grown food.

Biophotons have also been shown to be emitted from stimulated acupuncture points. Continue reading about biophoton therapy to learn more.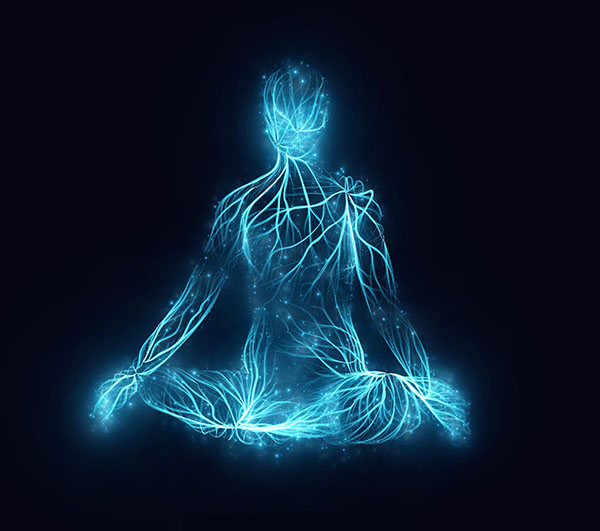 Enhance energy and vitality
Protect the body from EMF stress
Support overall health, wellness and immunity
This biophoton therapy signature is sourced directly from the quantum field and assists in reinforcing the biophotonic field in the body.
4 Energetically Encoded Digital (Image) Files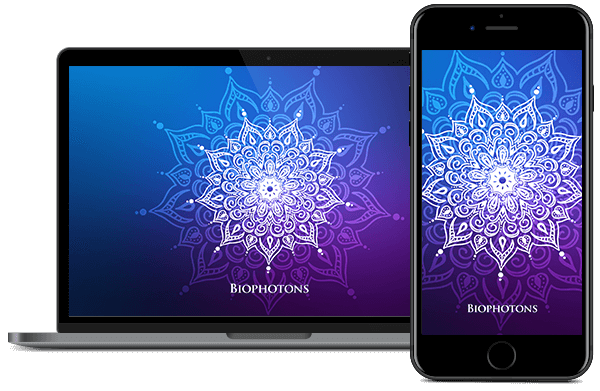 Quantum Resonance App (in four formats)
Simply put, our Quantum Energy Apps are energetically encoded digital pictures that transform your electronic devices into quantum resonance tools that support you for greater health, well-being and peak performance.
Energetically encoded digital images
Encoded with the energy of Biophotons
Amplifiable – Amplify the energy broadcast to be as strong as you like.
Completely silent – No audio or headphones necessary
Can be used anywhere
Set and forget it
Usable on any smart phone, tablet, laptop, pc or mac.
Although at first glance these apps look like nothing more than digital image files, they are encoded with powerful quantum frequencies that infuse your biofield with healing energy simply by opening them on any compatible device or printing them using any kind of home printer.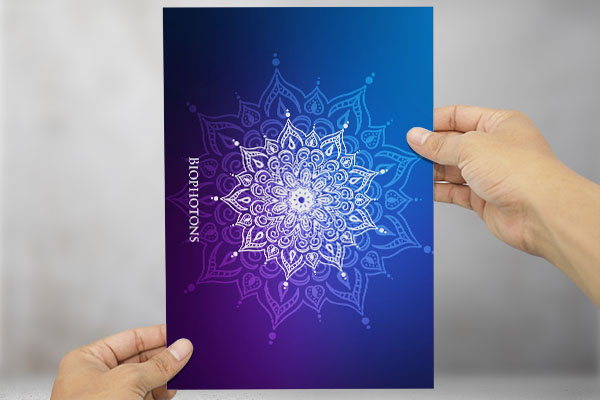 The Printable PDF version can be printed using any desktop printer (in color or b & w, doesn't matter), and the prints will carry the amplified energetic signature of the app. The following are just a few of the unique and versatile ways you can use the prints:
Place the prints under your seat cushions, mattress and pillow.
Place the prints under any power cord (printer, computers, power strip, lights, etc.).
Place the prints under refrigerator cord and/or inside refrigerator: the energy will be infused into your food.
Tape the prints to your fuse box: the energy will be carried by everything in your home that is powered by electricity.
Fold the print and carry in your pocket.
Charge food, water and supplements.
A single print is very strong. But the more prints you stack together, the stronger the energy will be.
Energetic Encoding Technology
Powered by Energetic Encoding Technology
"An excellent upgrade! Humann Assemblage Point is great for what I would call "re-centering." I feel more present in my self. Helpful for integration and development of intuition. 4 large mandalas produced a feeling of wholeness, personal power and mental emotional clarity! All within 10 mins of use! Magnificent! 3 hrs of use provides one the feeling of embodiment, safety and a kind of youthful invulnerability!"
Scott Marshall
"Biophotons 3 double sided prints charge water very well! Made a pot of coffee with charged water and it feels filled with light!"
Inga Racha
"This boosted my energy in a balanced way. I felt more coherence within my whole body. I left it on a little too long and started to feel a overpowered, so I went to lay down. When I closed my eyes I could see grids of energy."
Joness Jones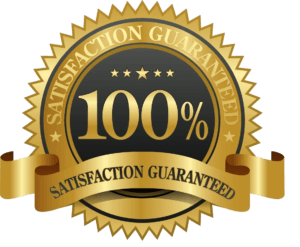 90 Day Satisfaction Guarantee
Still unsure? Don't decide now. Take all the time you need and try it for a full 90 days. If for any reason you're unsatisfied with your experience any time within 90 days of purchase, simply email us, and we'll refund your money immediately after verifying that you tried using the program.
Quantum Energy App (aka "mandala")
Enhance and reinforce your body's biophotonic field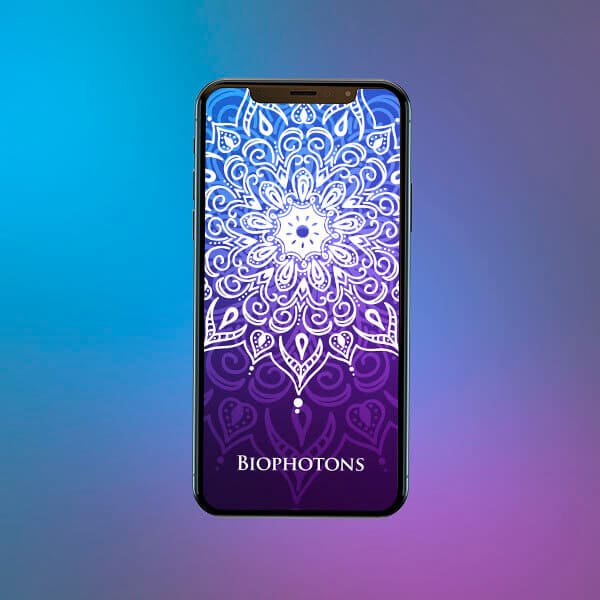 DISCLAIMER: These results may not occur for everyone. These products are powered by subtle energy, and some individuals may be less sensitive to subtle energy (and to this product as well) than others. In fact,  roughly 20% of individuals who try this kind of technology initially experience little to no effect, unless they amplify the energy of the products substantially. Even then, a smaller percentage of people will still fail to notice a huge effect. Again, this appears to be due to the fact that sensitivity to subtle energy varies among individuals. Many people respond very strongly to this technology, and some do not. That said, this technology and its results are fully amplifiable using easy-to-follow instructions provided on the product download page and on our official Instructions page (https://subtle.energy/instructions). And this amplification capacity means that, if you don't experience your desired results in the beginning, you can easily amplify the energy of this product until you finally achieve the results you desire. And if the amplification still doesn't produce the results you're looking for, we offer a pain-free 90-day money-back guarantee should you find that this product does not produce your desired results.
Furthermore, given that we recognize some of the limitations of this technology as it relates to the aforementioned subtle energy insensitivity threshold, we are especially dedicated to improving this technology and making it more effective for more and more people, no matter their sensitivity or insensitivity to subtle energy. We believe it is possible to eventually overcome this hurdle, which is why we continue to upgrade this technology and all of our products every year or two. And to show our immense gratitude for being able to develop this technology for our customers, we offer every upgrade free to existing owners of those products. That means that if you purchase this product, every time we improve it and increase effectiveness, we will send you that upgraded product for free, no matter how many upgrades it may receive over the years.
All that being said, we sincerely appreciate your business and support, and we gladly honor our 90-day money-back guarantee, no questions asked.
Subtle Energy Sciences products are not meant to diagnose, treat or cure any health condition, nor make or imply any health claims.