Quantum Energy App (aka "mandala")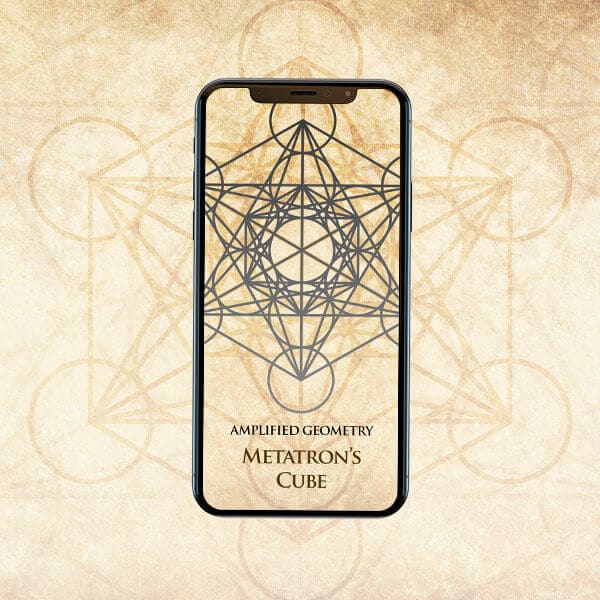 Quantum Resonance Technology for the Digital Age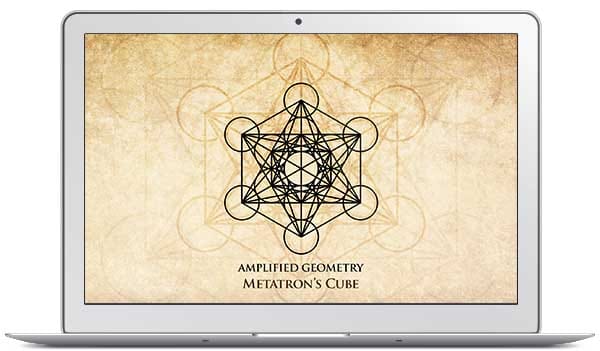 "It is like a creativity and meditation turbo charge. It is also great for doing yoga and pranayama breathing exercises. It is like my room got transformed into a sacred space of possibility."
~ Michael Halbfish
What are Quantum Energy Apps (aka "Mandalas")?
Simply put, our Quantum Energy Apps are energetically encoded digital pictures that transform your electronic devices into quantum resonance tools that support you for greater health and well-being and peak performance.
Easy to Use
Just open the energetically encoded image file on your computer, laptop, smart phone or tablet. The quantum energy patterns will now be automatically and continuously broadcast through your electronic device! To use on your phone or tablet, just set it as the wallpaper!
Amplifiable
The energy of this quantum energy app can be amplified to a limited degree on your smart phone and tablet and to an almost unlimited degree on your computer or laptop at no extra cost. This allows you to dial the energy in to exactly the right amplitude for you.
Metatron's Cube is a complex geometrical figure associated with the fabric of creation itself. It contains all five Platonic solids, the building blocks of matter.
This sacred geometry cube is a geometrical representation of energetic balance, harmony and flow. Its energetic emanation is one that supports equilibrium, healing, creativity, understanding, peace, personal transformation and release of negative energies.
Health Benefits
Metatron Cube benefits help deepen meditation; support working on goals and creative projects; clear negative energy and emotions; help replace negative thoughts with positive thoughts; support grounding
Energetic Signature
The precise energetic signature of the three-dimensional Metatron's Cube sacred geometrical form.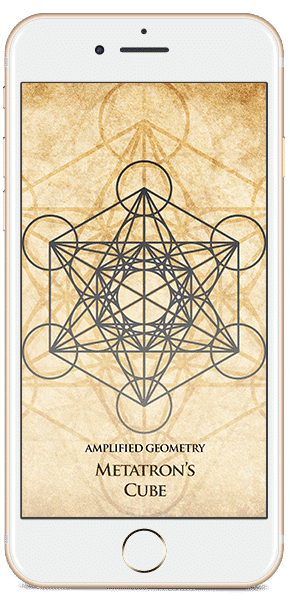 Open the program on your computer, laptop, phone or tablet.
As soon as it is opened, it will immediately broadcast quantum vibrational energy patterns.
Use during the day as you go about your day.
Amplify as needed.
Computers (pc & mac)
Laptops
Phones
Tablets
Print on any modern home printer (in black & white or color, doesn't matter).
The prints carry the energy of this program.
The more prints you stack together, the stronger the energy becomes.
"Wow, this is powerfull! All my inner worlds shakes. Really feels like returning home. It wakes up in me some deep sleeping memories. I have no words how to describe it. This app adds such deepness and layers to meditations and my everyday drawing practices. Amazing!"
Inga Racha
"Wow Eric, thank you so much, this update is so fulfilling… it immediately brings me in a multidimensional space and completely at home… I have tears of joy… feeling completely recognized … beatifically naked…"
Laya Jakubowicz
"I meditated to three mandalas last night before bed. I dove in very deep pretty quickly. I felt like I was connected to everything and to Source via a web of energy. I still had he same feeling upon awakening this morning. I've since been running two mandalas on my phone for most of this morning. Its It's kept me very grounded, connected and aware, like its it's lifting me up. I'm also noticing some enhanced creativity for some of my work tasks ."
David Scott
Energetic Encoding Technology
These quantum energy apps are energetically encoded picture files that transform your electronic devices into powerful vibrational tools for healing and personal development.
Using the Prints
The Printable PDF version of can be printed using any desktop printer, and the prints will carry the amplified energetic signature of the app. The following are just a few of the unique and versatile ways you can use the prints: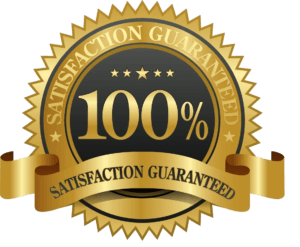 90 Day Satisfaction Guarantee
Still unsure? Don't decide now. Take all the time you need and try it for a full 90 days. If for any reason you're unsatisfied with your experience any time within 90 days of purchase, simply email us, and we'll refund your money immediately after verifying that you tried using the program.
DISCLAIMER: These results may not occur for everyone. These products are powered by subtle energy, and some individuals may be less sensitive to subtle energy (and to this product as well) than others. In fact,  roughly 20% of individuals who try this kind of technology initially experience little to no effect, unless they amplify the energy of the products substantially. Even then, a smaller percentage of people will still fail to notice a huge effect. Again, this appears to be due to the fact that sensitivity to subtle energy varies among individuals. Many people respond very strongly to this technology, and some do not. That said, this technology and its results are fully amplifiable using easy-to-follow instructions provided on the product download page and on our official Instructions page (https://subtle.energy/instructions). And this amplification capacity means that, if you don't experience your desired results in the beginning, you can easily amplify the energy of this product until you finally achieve the results you desire. And if the amplification still doesn't produce the results you're looking for, we offer a pain-free 90-day money-back guarantee should you find that this product does not produce your desired results.
Furthermore, given that we recognize some of the limitations of this technology as it relates to the aforementioned subtle energy insensitivity threshold, we are especially dedicated to improving this technology and making it more effective for more and more people, no matter their sensitivity or insensitivity to subtle energy. We believe it is possible to eventually overcome this hurdle, which is why we continue to upgrade this technology and all of our products every year or two. And to show our immense gratitude for being able to develop this technology for our customers, we offer every upgrade free to existing owners of those products. That means that if you purchase this product, every time we improve it and increase effectiveness, we will send you that upgraded product for free, no matter how many upgrades it may receive over the years.
All that being said, we sincerely appreciate your business and support, and we gladly honor our 90-day money-back guarantee, no questions asked.
Subtle Energy Sciences products are not meant to diagnose, treat or cure any health condition, nor make or imply any health claims.