For The Spiritually Minded Who Are Almost (But Not Quite) Satisfied With Their Current Level Of Spiritual Awareness
And Can't Figure Out What They're Missing:
Following the call of a greater spiritual awakening and more transcendent experiences can be an elusive journey
Since the dawn of human time, mystics have sought to connect with and experience higher levels of light and truth from the universe.
But this is no easy task.
Sometimes you feel OVERJOYED that you're making wonderful progress as you deepen your connection with the Divine,
Only to find yourself easily distracted by some base desire or meaningless fears.
It can get really frustrating when your own mind hijacks your quest for spiritual experiences…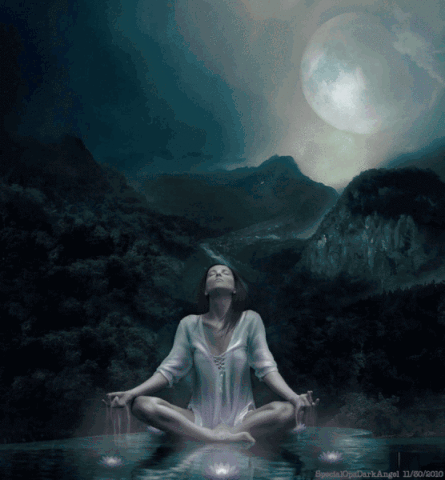 You might even begin to worry that these distractions are going to keep you from ever experiencing the higher levels of consciousness you desire,
Or that you'll be stuck forever as a "normal" person, preoccupied and overcome by the vulgar, short term details that plague most people…
And while these distractions and spiritual hiccups are common to everyone who seeks spiritual enlightenment,
You do NOT have to surrender to them.
There is a way you can "short circuit" the spiritual development process to make it much easier to avoid distractions and tap into the mental space you need to embrace transcendence.
And I'm not talking about  traveling to a remote South American village or ingesting some unreliable substance.
And just "trying harder" isn't going to do it either…
You can't force spiritual growth or awakening
(But you've probably figured that out first hand by now)
Most people sadly give up on their journey because don't know there is a better approach to unlocking greater spiritual awareness
The key to spiritual awakening isn't force, it's cultivating the right environment.
Like laying down fertilizer to help plants grow faster and bigger.
There is a spiritual "accelerant" you can immerse yourself in that produces a tangible, altered state of consciousness conducive to spiritual awakening.
Making it much easier for you to overcome the parts of yourself dragging you down and embrace connection and light from a higher source.
Allowing you to experience things like:
"I felt a very deeper state of mind. A few times I experienced glimpses of bless of the present moment"
"Opening, opening to the awareness that I am with now boundaries!"
"I experienced bliss, awe, and almost psychedelic like effects"
My name is Eric Thompson,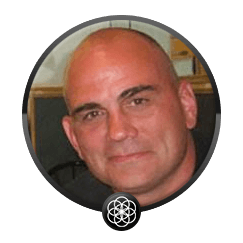 And I have spent nearly every waking moment the last two decades pioneering a field known as "Subtle Energy Sciences."
Which in a nutshell, means I find ways to influence the human energy biofield to enhance the health and happiness of others.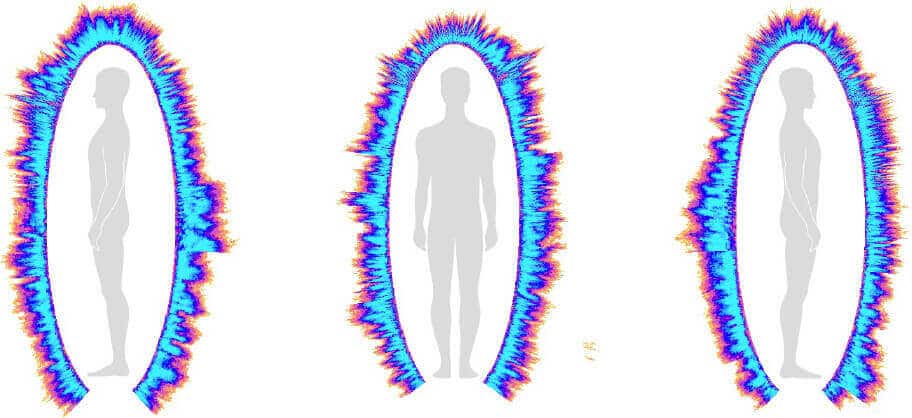 Over the years I've helped thousands of people experience some truly remarkable changes through this technology:
"Eric, this is life changing technology! I wanted to express my heartfelt appreciation for you creating and sharing it"
"If I were offered a million dollars on the condition that I would never use your technology again, I would turn down the money without a thought. I can make another million, but your tech is irreplaceable, and I greatly look forward to experiencing the next creation…"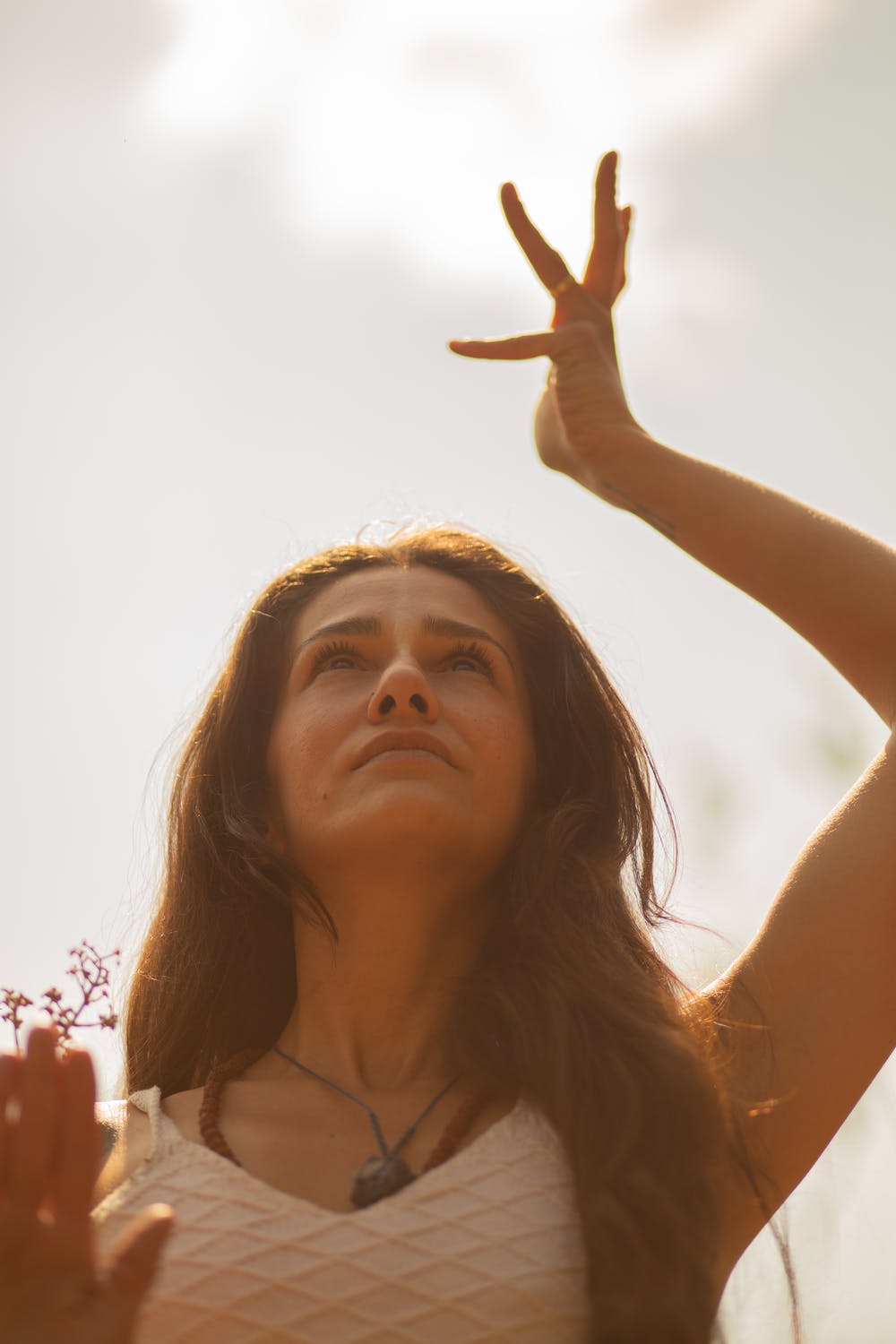 And after I heard enough of my friends ask me how they could enhance their spiritual journeys I decided to see if there was a way I could use this technology to help.
So I locked myself in my lab and began my search to identify the energy signature needed to create the same state of mind as the great mystics of old.
After some experimenting and fine tuning I was able to identify a particular blend of subtle energy signatures that set off vibrant spiritual experiences like I had never encountered before.
I was able to encode this signature into a series of digital media files (images, videos, and audio) that immerse the viewer's biofield in this signature, creating the perfect atmosphere for spiritual experiences.
Excited, I sent it off to some friends to test and this is what they said:
"Meditated about 50 mins with it. Did the mediation in a dark room. I was amazed at the lights that I began to see with my eyes open as well as shut! Sort of like swirling moving energy.

Happened to use the bathroom quickly during the mediation and look at a tree - the three appeared very trippy looking!

I experienced bliss, awe and almost psychedelic like effects!"
The Mystic energy package is made up of 7 different digitally encoded files you can use to deepen your meditations
When you use these files, you immerse yourself in the carefully tuned energy signature which evokes the archetype and first-person experience of the mystic mindset. It produces a tangible, altered state of consciousness conducive to spiritual awakening, and is an ideal technology for meditation and spiritual development.
Allowing you to:
Awaken your own inner mystic
Open the heart
Experience Oneness
Experience heart-centered bliss
Develop spiritual intelligence
"They Mystic somehow relaxes and motivates me spiritually, inner feeling of wanting to grow, explore and expand spiritually is the only feeling I can feel since I started to use this mandala. Using it before sleep, but not during, makes me have many vivid spiritual dreams. The Mystic is very enigmatic and mind opening mandala I simply love it and its design too ❤️"
"I did self reiki session today morning with The Mystic and the results are amazing. Felt very deeper state of mind. A few times experienced glimpse of bliss of the present moment. This is going to be my new favorite for meditation"
What Is Included in the mystic ?
7 Energetically Encoded Digital (Audio and Image) Files + Web App
Quantum Resonance App (in four formats)
Simply put, our Quantum Energy Apps are energetically encoded digital pictures that transform your electronic devices into quantum resonance tools that support you for greater health, well-being and peak performance.
Energetically encoded digital images
Encoded with the energy of The Mystic
Amplifiable – Amplify the energy broadcast to be as strong as you like.
Completely silent – No audio or headphones necessary
Can be used anywhere
Set and forget it
Usable on any smart phone, tablet, laptop, pc or mac.
Although at first glance these apps look like nothing more than digital image files, they are encoded with powerful quantum frequencies that infuse your biofield with healing energy simply by opening them on any compatible device or printing them using any kind of home printer.
What is a Quantum Energy App?
The Printable PDF version can be printed using any desktop printer, and the prints will carry the amplified energetic signature of the app. The following are just a few of the unique and versatile ways you can use the prints:
Place the prints under your seat cushions, mattress and pillow.
Place the prints under any power cord (printer, computers, power strip, lights, etc.).
Place the prints under refrigerator cord and/or inside refrigerator: the energy will be infused into your food.
Tape the prints to your fuse box: the energy will be carried by everything in your home that is powered by electricity.
Fold the print and carry in your pocket.
Charge food, water and supplements.
A single print is very strong. But the more prints you stack together, the stronger the energy will be.
Silent Energy Audio (in three formats)
The Silent Energy Audio comes in three formats (wav, aiff, mp3) and can be played on any mp3 player or mp3-compatible device or media application. Just push Play, and the energy of The Mystic will immediately begin broadcasting through your device. Play it silently on repeat throughout the day whenever you want to awaken your inner mystic energy.
Play on repeat in the background as you go about your day.
Although there is no sound, playing this silent audio produces a VERY strong broadcast of energy.
VERSATILE: The Silent Energy Audio can be combined with your favorite audio and video to create a powerful energetic experience with your favorite music and movies. Simply play the Silent Energy Audio on your chosen device. Then, on the same device, open and play your favorite music or movies using the media player or streaming service of your choice. Now, your favorite music and movies carry the energy of The Mystic.
Nothing to download | Easy to use | Click and enjoy
Web App (nothing to download)
The Mystic  web app makes enjoying this energy incredibly simple and easy by using any device able to access the Internet. 
Simply click the web app link posted on The Mystic download page.
As soon as the Broadcast Room web page opens, it immediately begins broadcasting a highly amplified energy signature through your device.
Nothing to download.
Simply click and enjoy.
Just keep the page open in a tab in your browser.
No need to actually LOOK at the page in order to benefit from its broadcast.
Minimize the page and work in other windows.
As long as the page remains open in any tab, the energy broadcast will continue, even when you're working in other windows.
Fully amplifiable: make the broadcast as powerful as you wish.
Combine the Broadcast Room with your favorite music and movies. With the Broadcast Room open, simply stream or play your favorite music and movies on the same device; and all the energy of The Mystic will be carried by your favorite music and movies.
WHAT HAPPENS WHEN I CLICK THE BUTTON?
After you click the button you'll be taken to a quick order form and once you check out you'll get immediate access to the digital files of the The Mystic
Don't Decide Now… Take All The Time You Need & Try The Mystic For A Full 90 Days.
If for any reason you're unsatisfied with The Mystic any time within 90 days of purchase, simply email us at support@subtle.energy, and we'll refund your money immediately.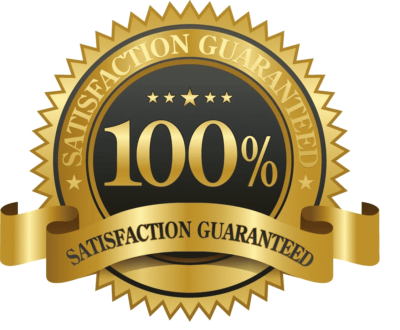 Over the years I've helped thousands of people experience some truly remarkable changes through this technology:
NOW IS THE TIME TO DECIDE
Now Is the time to decide,
Will you carry on as normal, continuing to get derailed by the lower world around you?
Will you struggle for decades seeking enlightenment on your own?
Or will you choose to secure lifetime access to The Mystic package and immerse yourself in the transcendent energy signature now?
The choice is yours!
DISCLAIMER: These results may not occur for everyone. These products are powered by subtle energy, and some individuals may be less sensitive to subtle energy (and to this product as well) than others. In fact,  roughly 20% of individuals who try this kind of technology initially experience little to no effect, unless they amplify the energy of the products substantially. Even then, a smaller percentage of people will still fail to notice a huge effect. Again, this appears to be due to the fact that sensitivity to subtle energy varies among individuals. Many people respond very strongly to this technology, and some do not. That said, this technology and its results are fully amplifiable using easy-to-follow instructions provided on the product download page and on our official Instructions page (https://subtle.energy/instructions). And this amplification capacity means that, if you don't experience your desired results in the beginning, you can easily amplify the energy of this product until you finally achieve the results you desire. And if the amplification still doesn't produce the results you're looking for, we offer a pain-free 90-day money-back guarantee should you find that this product does not produce your desired results.
Furthermore, given that we recognize some of the limitations of this technology as it relates to the aforementioned subtle energy insensitivity threshold, we are especially dedicated to improving this technology and making it more effective for more and more people, no matter their sensitivity or insensitivity to subtle energy. We believe it is possible to eventually overcome this hurdle, which is why we continue to upgrade this technology and all of our products every year or two. And to show our immense gratitude for being able to develop this technology for our customers, we offer every upgrade free to existing owners of those products. That means that if you purchase this product, every time we improve it and increase effectiveness, we will send you that upgraded product for free, no matter how many upgrades it may receive over the years.
All that being said, we sincerely appreciate your business and support, and we gladly honor our 90-day money-back guarantee, no questions asked.
Subtle Energy Sciences products are not meant to diagnose, treat or cure any health condition, nor make or imply any health claims.