Quantum Energy App (aka "mandala")
Boost Your Mood, Energy & Cellular Health
Marine Phytoplankton is helpful for – supporting healthy and glowing skin, anti-inflammatory benefits, maintaining healthy glucose levels, cardiovascular health, immune health, cellular regeneration, supporting mental clarity, reducing depression symptoms, supporting better vision, joint health, liver health, detoxification. 
What is Marine Phytoplankton?
Marine Phytoplankton is a micro-algae single-celled organism that is rich in trace minerals, chlorophyll, essential amino acids, DHA, EPA, carotenoids, antioxidants, nucleic acids and necessary vitamins. As the name suggests, it is originally derived from the ocean, where it is responsible for creating over 90% of the earth's oxygen supply.
In fact, NASA called Marine Phytoplankton the most important plant in the world, providing almost all of the Earth's oxygen and serving as a vital food supply for marine life (and humans!). It makes up about 25% of all vegetation on the planet, but is unique in how quickly it can reproduce itself, making it a highly sustainable food source. (The most pure forms are grown in specialized labs, rather than the ocean, as this allows scientists to maximize the levels of potent phytochemicals and avoid heavy metal contamination).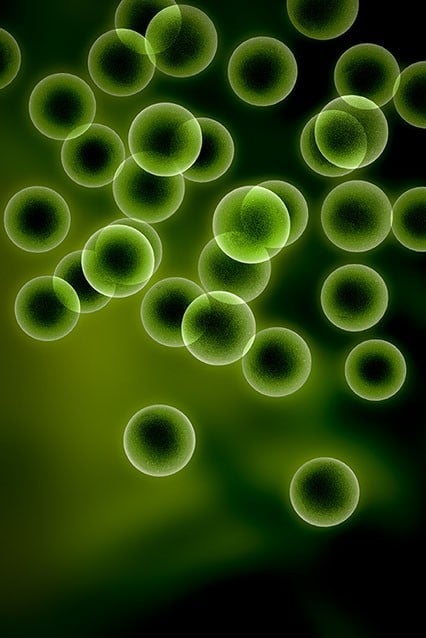 Marine Phytoplankton has this same oxygenating and detoxifying effect on the body as it does on the ocean. The presence of hundreds of synergistic elements in phytoplankton have led researchers and scientists to call it the future of natural medicine with the combined power of other superfoods like spirulina, chlorella, astaxanthin and other potent antioxidants.
The Marine Phytoplankton quantum energy app, by Subtle Energy Sciences, is quantum scalar technology that uses your electronic devices to broadcast the silent, quantum frequencies of marine phytoplankton directly into your biofield and surrounding environment.
Once purchased, you can experience the benefits of marine phytoplankton for boosting mood, energy and cellular health for the rest of your life, without having to purchase a new supply every month: maximum benefits for minimal cost.
Marine Phytoplankton Benefits:
Immune Health
Natural Detoxification
Heart Health
Natural Energy
Brain Health
Supports increased brain function
Naturally energizing
Pain relief –  Phytoplankton is extremely effective for reducing inflammation and irritations. It can also reduce or eliminate discomfort from arthritis, joint pain, muscle stiffness and more.
Eye health –  Phytoplankton contains beta-carotene, which helps to protect your corneas, and it has been found to be even more effective than lutein for improving vision.
Thyroid Health
Helpful for Asthma
Liver Support
Scientists have identified a substance found in living things that seems to correlate directly with a creature's lifespan. Mice have very low levels of this compound, while Galapagos Tortoises have some of the highest levels (and can routinely live over 150 years).
This substance is an antioxidant-enzyme called Superoxide Dismutase (SOD). SOD is usually created internally and while all humans have it, our levels can vary widely, and researchers speculate that this may be part of the puzzle of why some people (and cultures) live longer than others.
SOD is important for protecting cells and it helps control the cell's ability to remove toxins. Those with high levels of SOD have an increased ability to remove toxins and repair cells, which is perhaps the reason it is correlated with longevity.
It deactivates a free radical called superoxide with a process called dismutation, turning the free radical into hydrogen peroxide which breaks down into harmless oxygen and water.
SOD is said to be 3,500 times more potent than Vitamin C, and is so important to health that production begins in the womb, before a baby is even born.
We've known for years that free radicals can contribute to disease and lead to premature death, and antioxidants like SOD can help slow this process.
The Quantum Signature Included in this Program
The marine phytoplankton used for this energetic signature is certified free of heavy metals or fillers.
Generally speaking, subtle energy is the term used for various energetic phenomena not formally recognized as one of the four known forces of physics. "Qi," "prana" and "kundalini" are terms that represent forms of subtle energy that are typically undetectable using conventional scientific instruments. 
Science tells us that we live in a virtual sea of invisible fields of influence that impact our daily lives in profound ways, yet we have little or no conscious awareness of them. Although these influences (as described by science) are invisible, they aren't strictly subtle, since they can be accounted for by the four known forces of physics.
These invisible influences include:
Earth's Geomagnetic Field
The activity of the Earth's geomagnetic field, which has been shown to be correlated with various emotional and psychological states in human beings.
Electromagnetism
Electromagnetism initiates the attraction of positively charged protons to negatively charged electrons in human cells.
Nuclear Force
The strong nuclear force, which is more powerful than electromagnetism and therefore holds positively charged protons together within the atomic nucleus.
Biophoton Field
The biophoton field in plants and animals, which is believed to be the chief means of communication between DNA molecules across the entire body of a plant, animal or human.
These and other invisible physical forces play crucial roles in our lives. And if it weren't for science informing us of their influence, most of us would remain entirely unaware of their existence.
In the early years of science, for example, the scientific community could not directly detect or measure electromagnetism, yet science knew it existed because it could detect its effects on other objects. The same can be said of "subtle" energies. While it currently seems impossible to directly detect or measure subtle energy using conventional electromagnetic instruments, it is possible to detect and measure its effects on living organisms.
The emerging science of subtle energy reveals the existence of energies that exist beyond the four known forces of conventional science (the strong nuclear force, weak nuclear force, electromagnetism and gravity). Some of these energies are faster than light and typically unable to be measured using electromagnetic instruments; hence the term "subtle energy".
There is evidence that, in general, subtle energy is intimately related to consciousness. In fact, MIT-trained physicist Dr. Claude Swanson, in his wonderful book LIFE FORCE, The Scientific Basis, refers to the field of subtle energy research as "the natural bridge between the old physics and the new science of consciousness."
Many of these subtle energies appear to have healing properties on the mental, physical and emotional levels.
Energetic Encoding Technology
What is an Energetic Signature?
In his book, The Basic Code of the Universe, Dr. Massimo Citro speaks of a basic governing "code," made up of "the ensemble of information that allows bodies to exist, the blueprint of the construction." This code can be thought of as having both an informational component and an energetic component, the former informing a particular substance how to "be" itself, and the latter providing the subtle vehicle for the flow of that information. It is this basic governing code that we refer to as the "energetic signature" of a substance.
Every substance has an innate energetic signature, an informational component that quite literally informs it and enables it to be what it is. The founder of Subtle Energy Sciences, Eric W Thompson, has developed methods and processes for digitally capturing such energetic signatures and encoding them into digital media. 
The Energetic Encoding Production Process
This following steps comprise the basic concepts of our proprietary 3-step process for capturing, amplifying and encoding subtle energetic signatures into digital media:
1. CAPTURE - Capture the energetic signature:
First, we capture the quantum signature (of a substance, intention, geometry or state of consciousness) digitally using techniques derived from energy medicine, information theory and quantum physics.
2. AMPLIFY - Amplify the captured energetic signature:
Once we've captured the initial energetic signature digitally, we amplify that digital signal thousands or millions of times.
3. ENCODE - Encode the amplified energetic signature into digital media:
The final step is to encode the amplified energy signature into digital media (including audio, video, and image files) in such a way that when the digital media file is opened on a computer, tablet or phone, it will emit the energy of that signature through the electronic device.
MP has been one of my favorites and I was wondering with the strength of the last updates how I will be reacting to this one… and surprisingly I have not felt any discomfort, just pure joy to be in that bath… with one mandala and the silent audio for hours.
I've been running one mandala on my phone for a few hours in the mornings and mid afternoons. In the mornings, it wakes me up, makes every cell in my body feel clear, nourished and energized. It also clears my brain fog and helps me focus on work. In the afternoons, it gives me a mild energy boost and clears out that lunch coma. Overall, I've noticed my lungs are noticeably clearer (I suffer from asthma) and digestion is hugely improved - no bloating or constipation.
The most noticeable thing for me was that it was a great appetite suppressant. I drank a lot of water and didn't have any junk food cravings. I also had a great work out near the end of the day, doing body weight exercises at home.
The new version of Marine Phytoplankton feels much denser and stronger. I used continuous playback of silent audio for about two days. It made my body full of energy, and this feeling of fullness was so obvious that I didn't even want to eat anything (I forgot about it, haha)!
Two things I noticed after using new upgrade of the MP mandala/audio over the last day was that my stamina during my long afternoon walk was noticeably better and last night I had the best sleep I have had in months! There is no doubt in my mind that that dealing with what is going on in the world right now will be a lot easier with MP mandala/audio.
Love the update.. Have on lock and home since received.. experiencing no adrenal fatigue like I normally would in this high stress environment I am currently in.
We recommend using headphones for optimal results, though they aren't absolutely necessary.
The audio makes up just one aspect of the multi-media Marine Phytoplankton program. And the energy encoded into this demo is very subtle due to the fact that even the particle aspect of Marine Phytoplankton is quite subtle when supplemented physically. As such, Marine Phytoplankton offers best results when used consistently for one or more hours per day, every day, over the long term. In addition, the energy of Marine Phytoplankton is fully amplifiable when using the energy medicine app on a computer, laptop or mac, or also by combining the energy medicine app with the Marine Phytoplankton audio and printable PDF file.
What you get with Marine Phytoplantkon:
The Marine Phytoplankton Package
A full digital media program energetically encoded with the ultra-amplified energetic signature of Marine Phytoplankton.
Mild Quantum Energy App (aka "Mandala")
Comes in four formats (large computer screen, small computer screen, phone screen and PDF printout)
Use this if you are exceptionally sensitive to the Marine Phytoplankton energy or to otherwise reduce the amplification of the Marine Phytoplankton energy.
Regular Quantum Energy App (aka "Mandala")
Comes in four formats (large computer screen, small computer screen, phone screen and PDF printout)
Very strong in amplitude.
20-min Audio
Is even stronger in amplitude than the regular mandala.
Soothing nature sounds recorded in 3D audio.
Comes in mp3 format.
60-min Audio
Is even stronger in amplitude than the 20-min audio.
Soothing nature sounds recorded in 3D audio.
Comes in mp3 format.
Silent Energy Video (5-min)
Is even stronger in amplitude than the 60-min audio.
Comes in mp4 format.
Set to Repeat, minimize the video and work in other windows as the silent energy video silently broadcasts the energetic signature of Marine Phytoplankton through your device.
60-min Ultra-Strength Silent Energy Track
The strongest amplitude of all the components.
Comes in mp3 format.
Set it to Repeat and use it to radically amplify the energy of Marine Phytoplankton.
Look at how people are using the Printouts
Marine Phytoplankton PDF Print Taped to the Fuse Box
Marine Phytoplankton PDF Print Taped to the Water Heater
90 Day Satisfaction Guarantee
Still unsure? Don't decide now. Take all the time you need and try it for a full 90 days. If for any reason you're unsatisfied with your experience any time within 90 days of purchase, simply email us, and we'll refund your money immediately after verifying that you tried using the program.
Quantum Energy App (aka "mandala")
Boost Your Mood, Energy & Cellular Health
Marine Phytoplankton is helpful for – supporting healthy and glowing skin, anti-inflammatory benefits, maintaining healthy glucose levels, cardiovascular health, immune health, cellular regeneration, supporting mental clarity, reducing depression symptoms, supporting better vision, joint health, liver health, detoxification. 
DISCLAIMER: These results may not occur for everyone. These products are powered by subtle energy, and some individuals may be less sensitive to subtle energy (and to this product as well) than others. In fact,  roughly 20% of individuals who try this kind of technology initially experience little to no effect, unless they amplify the energy of the products substantially. Even then, a smaller percentage of people will still fail to notice a huge effect. Again, this appears to be due to the fact that sensitivity to subtle energy varies among individuals. Many people respond very strongly to this technology, and some do not. That said, this technology and its results are fully amplifiable using easy-to-follow instructions provided on the product download page and on our official Instructions page (https://subtle.energy/instructions). And this amplification capacity means that, if you don't experience your desired results in the beginning, you can easily amplify the energy of this product until you finally achieve the results you desire. And if the amplification still doesn't produce the results you're looking for, we offer a pain-free 90-day money-back guarantee should you find that this product does not produce your desired results.
Furthermore, given that we recognize some of the limitations of this technology as it relates to the aforementioned subtle energy insensitivity threshold, we are especially dedicated to improving this technology and making it more effective for more and more people, no matter their sensitivity or insensitivity to subtle energy. We believe it is possible to eventually overcome this hurdle, which is why we continue to upgrade this technology and all of our products every year or two. And to show our immense gratitude for being able to develop this technology for our customers, we offer every upgrade free to existing owners of those products. That means that if you purchase this product, every time we improve it and increase effectiveness, we will send you that upgraded product for free, no matter how many upgrades it may receive over the years.
All that being said, we sincerely appreciate your business and support, and we gladly honor our 90-day money-back guarantee, no questions asked.
Subtle Energy Sciences products are not meant to diagnose, treat or cure any health condition, nor make or imply any health claims.