Welcome to the Audio Dopamine 10-min Demo!
Prepare for a Major Dopamine Spike!
Your 10-min audio demo download is available below, but please watch this short video.
The Audio Dopamine happiness frequency uses energetic encoding technology to encourage your brain to release higher levels of the pleasure-inducing neurochemical dopamine as you watch the video and view the information on this page.
AUDIO DOPAMINE: Energetic Encoding Technology for Increasing Dopamine Levels
Click the link below to download the 10-min Audio Dopamine Demo
Audio Dopamine 10-min Demo
Energetic Encoding Technology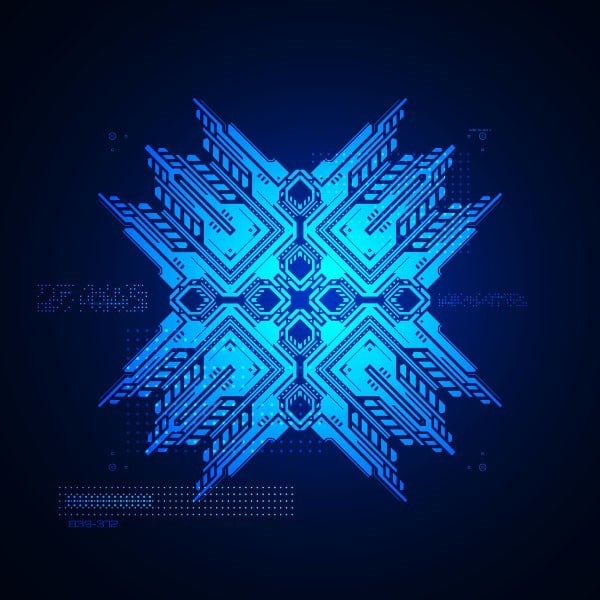 Simply put, energetic encoding technology is a unique and exciting new form of vibrational technology that uses digital audio, pictures and video to administer (via energetic transmission) life-enhancing subtle energy.
WHAT IS SUBTLE ENERGY?
Science tells us that we live in a virtual sea of invisible fields of influence, which impact our daily lives in profound ways; yet we typically have little or no conscious awareness of them.
In Science, these phenomena include:
The activity of the Earth's geomagnetic field, which has been shown to be correlated with various emotional and psychological states in human beings.
Electromagnetism, which initiates the attraction of positively charged protons to negatively charged electrons in human cells.
The strong nuclear force, which is more powerful than electromagnetism and therefore holds positively charged protons together within the atomic nucleus.
The biophoton field in plants and animals, which is believed to be the chief means of communication between DNA molecules across the entire body of a plant, animal or human.
These and other forces play crucial roles in our lives. And if it weren't for science informing us of their influence, most of us would remain entirely unaware of their existence. The same can be said of "subtle" energies. The emerging science of subtle energy reveals the existence of energies that exist beyond the four known forces of conventional science (the strong nuclear force, weak nuclear force, electromagnetism and gravity). These subtle energies appear to travel faster than light and are typically unable to be measured using electromagnetic instruments; hence the term "subtle energy".
WHAT IS AN "ENERGETIC SIGNATURE"?
In his book, The Basic Code of the Universe, Dr. Massimo Citro speaks of a basic governing "code," made up of "the ensemble of information that allows bodies to exist, the blueprint of the construction." This code can be thought of as having both an informational component and an energetic component, the former informing a particular substance how to "be" itself, and the latter providing the subtle vehicle for the flow of that information. It is this basic governing code that we refer to as the "energetic signature" of a substance.
Every substance has an innate energetic signature, an informational component that quite literally informs it and enables it to be what it is. The founder of Subtle Energy Sciences, Eric W Thompson, has developed methods and processes for digitally capturing such energetic signatures and encoding them into digital media in such a way that allows such digital media to broadcast these energetic signatures and thereby promote their benefits without actually having to ingest the substances themselves.
HOW  WE  ENCODE  SUBTLE  ENERGY  SIGNATURES  INTO  DIGITAL  MEDIA
We use a proprietary 3-step process:
EXTRACT: First, we capture and extract the energetic signature (of a substance, intention or shape) digitally using a combination of quantum energy techniques derived from the study of sacred geometry, shape power, homeopathy, radiesthesia, radionics, energy healing and quantum physics.
AMPLIFY: We then amplify that extracted digital signal many times in a balanced way. 
ENCODE: The final step is to encode the amplified signature into digital media (including audio, video and picture files) in such a way that when the digital media file is opened on a computer, tablet or phone, it will emit the energy of that signature through the electronic device. 
Easily and Effortlessy Hack Your Neurochemistry

Dopamine | Endorphins | GABA | Oxytocin | Serotonin
BONUS – Neurotransmitter Balance
Get the Neuro-Energetics Series
Special Launch Price Ends at Midnight EDT on 9/7/18.
98 Energetically Encoded Digital Files and one user manual pdf file.
(We recommend downloading the digital files to your computer, laptop or mac first. Then use iTunes or any other free media software application to import your files to your phone, tablet and MP3 player.)
Product Disclaimer: Subtle Energy Sciences thanks you for your support. As always, we believe to be the highest quality selection of products for you and your family. It is important to do your own research and consult with a qualified healthcare provider or doctor to decide what is best for you. We also know that everyone's bodies are different, and it is essential to consult with a qualified health care professional before taking products offered on this website. The information on this website is not intended to replace a one-on-one relationship with a doctor or qualified health care professional and is not intended as medical advice. And by purchasing any item from this store, you agree to these terms and conditions as well as understand that by using these products you are agreeing to abide by this contract. Subtle Energy Sciences is not held responsible for the irresponsible use of this product. The information contained in these pages is not intended to replace your medical doctor. By using this site for any purpose whatsoever, including reading, browsing, studying, verification, purchasing, etc., you are agreeing to indemnify Subtle Energy Sciences from any claims or responsibility for anything which may result there from, and you accept sole responsibility for any legal, medical, or financial liability which may occur as a result of your usage of the pages on this site.