This 8,000 Year Old Superfood Just Got More Powerful​
Finally, a new technology allows you to experience the improved mental function, a stronger immune system, and calming stress relief from one of humanity's oldest superfoods. Only now it's stronger than ever and you can access it anytime, anyplace, without having to ingest a single thing or replenish an expensive monthly supply.
Hi there, 👋
Do you see this ancient document?
This is a fragment of one of the oldest portions of the Ayurvedic texts.
It's in these texts that the FIRST mention of this game-changing superfood was made.
This ancient food has been used for thousands and thousands of years and has been PROVEN to have a wide array of amazing health benefits.
Over the centuries it has been used to consistently ease stress and replace it with a flowing sensation of peace and calm. 
It carries immense mental benefits, including its ability to relieve stress and anxiety, sharpen focus and memory, and enhance problem solving abilities.
It has consistently been shown to lower blood sugar for both diabetic and non diabetic users.
There is another startling benefit related to its literal meaning, "smell of the horse" that I'll tell you about as well.
And we haven't even mentioned what it does for your immune system, anxiety, depression or its potential anti-cancer and anti-aging properties.
But, thanks to a new technology, you can experience ALL of the benefits of this amazing supplement at any time with just the smartphone or computer you are using to read this right now.
I know it sounds crazy, and it kind of is, when you think about it. But, thanks to subtle energy technology, it is in fact true.
And the superfood we're speaking of here is none other than Ashwagandha.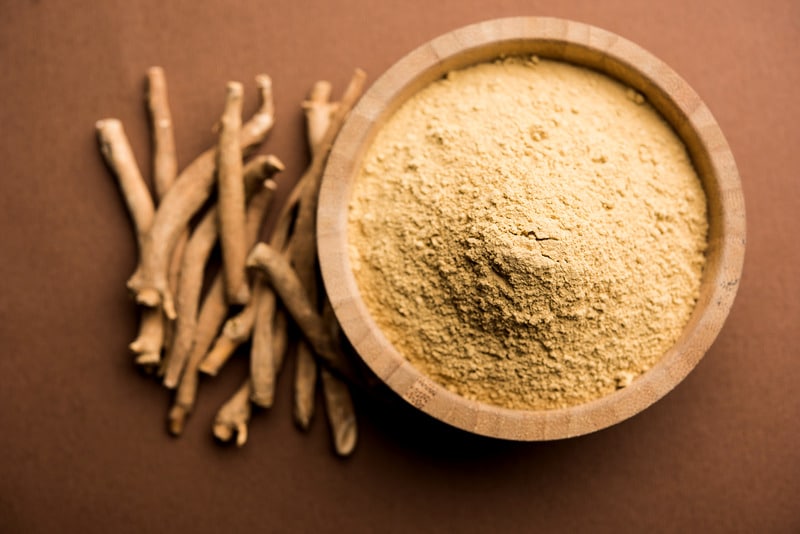 But this is different from regular ashwagandha because of a new delivery method that creates game-changing effects.
You can experience the benefits of Ashwagandha without having to actually eat or drink something that "smells of horse".
Oh and did I mention that this method is more powerful than normal consumption?
I'm going to show you how this is possible, but please allow me to introduce myself,
My name is Eric Thompson.
And for more than a decade I have dedicated my life to developing a new technology based quantum frequencies, also know as subtle energy.
You see, Aswhaganda has a unique energetic signature, and when you expose yourself to this energetic signature it impacts your energy field, producing many of the same effects as ingesting and digesting it normally.
By capturing this unique quantum signature, I can then encode it into various mediums, including digital media.
You may be familiar with quantum physics and the notion that, depending on the situation, matter can behave as either a particle or a wave.
Well, you can think of this new quantum Ashwagandha app technology as the "wave" version of ashwagandha.
And just as ashwagandha can be "amplified" in its particle form by creating expensive extracts, I can also amplify the energetic signature of ashwagandha so that it produces results often more quickly and in a more pronounced manner then when physically consuming it.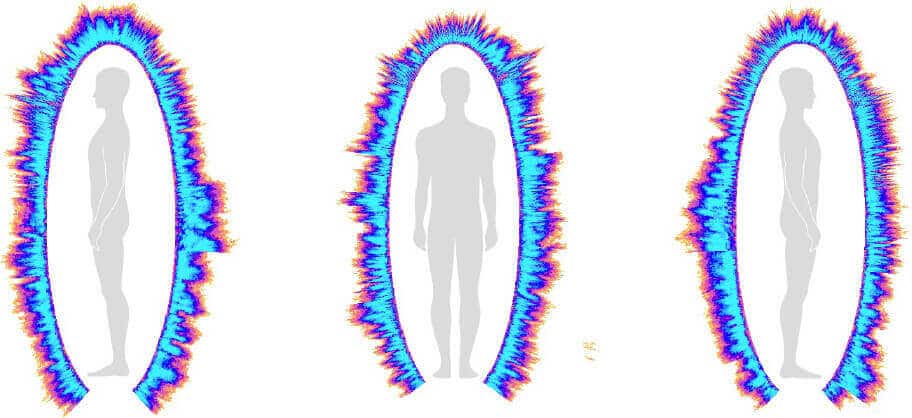 Through my proprietary method, I use quantum physics, geometry, and energy medicine techniques to identify and extract the unique energetic signature of Ashwagandha.
Once its initial signature has been identified and digitally profiled, I am able to amplify its intensity hundreds of times.
Now, you can't eat a digital energy signature like this but you CAN encode it into images, audio and other electronic media.
I do this  in such a way that when the digital media files are opened on a computer, tablet or phone, they will emit the energy of that signature through the electronic device and directly into your biofield, so that you receive the signature and its benefits via energetic resonance. 
We at Subtle Energy Sciences refer to these quantum resonance apps as "Mandalas".
What Quantum Energy Apps (aka "Mandalas")?
Thousands of people have used these Mandalas and experienced the life-changing benefits they transmit.
"I have been feeling incredibly peaceful underneath whatever is going on. Even if something is a bit stressful, there is a deep feeling of peace. For somebody who often experiences quite strong anxiety, this is a gift beyond measure. I have never used the actual plant so can't compare the two, but 2 copies of this mandala on my phone throughout the day is all I needed to find this state of calm acceptance."
~ Bren Da
"I've been using the upgrade on my phone for a few hours in the morning and mid afternoon for the past couple of days. I've taken the physical supplement before, but I find the mandala is stronger without the mild jittery effect I've had from the physical supplement. I'm feeling more sustained energy, better focus at work, lower stress and better workouts and workout recovery. This morning I felt pretty physically exhausted from workouts and a lot of bike riding this weekend, the upgraded mandala really boosted my energy and got my morning started ."
~ David Scott
"Love Ayurvedic herbs and their natural results. I been using the Ashwagandha phone mandala as both wallpaper and Home screen, it is so peaceful and leveling, especially for us with ADHD. I've also noticed a lot more dreaming and the ability to remember my dreams. I have been taking Ashwagandha for several years, so I stopped taking it for this Beta Test. The SES Ashwagandha madala works every bit as well as what I normally take, and better. I really like how it is BOTH powerful AND smooth."
~ Donna Gray
"I have actually been using the physical supplement in capsule form for over a year to help with stress and anxiety. I love having this energy app mandala. I am finding the effects very similar to taking the actual supplement. The cost saving will be great… Very calming indeed…"
~ Anthony Harden
After years of research, I have been blessed to be able to isolate the unique energy signature from this incredibly powerful superfood. 
That signature has been amplified many times and encoded into the Ashwagandha mandalas (aka quantum resonance apps) available on our website at this time.
The first time we fired it up…we immediately knew we had created something life-changing,
And hundreds of people now agree. 
Humans have been using this for thousands and thousands of years to do everything from:
Keeping your immune system operating at peak efficiency to fighting of disease

Releasing stress and inducing a state of complete relaxation and utter calm.

Boosting sex drive and performance (Ashwagandha is even promoted in the 'Kama Sutra')

Keeping your mind clear, sharp and focused. 
Very few things in this world provide such a wide range of not just physical but mental benefits as the root of the ancient Ashwagandha plant. 
Too bad it tastes like how horses smell…
Good thing there is a way you can produce the exact same effects in your body (who am I kidding, your whole LIFE really) without having to ingest this stuff!
Not only that, but you will experience all of these benefits at an increased intensity, available to you anywhere, anytime.
Oh, and you wont't need to replenish an expensive supply each month in order to enjoy it for a lifetime!
These benefits are often more powerful through the mandala than by ingesting the herb.
Listen to what Kevin had to say about his experience with the mandala vs the herb:
"Having been someone who has taken Ashwagandha off and on for many years, I am very familiar with its many benefits. I really enjoyed the original SES version of this herb(which I thought favorably compared with the"real" thing) but I have to say that the upgrade is A LOT more powerful. I charged water over night with the upgrade(10 copies)and as I drank the water periodically today the effect it had on boosting my energy and sense of well being was much greater than I had ever experienced taking the herb itself. So all I can say is "WOW"."
4 Energetically Encoded Digital (Image) Files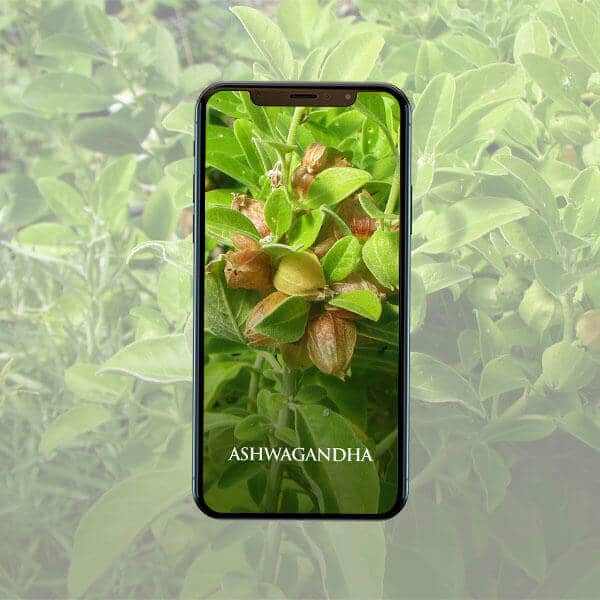 Quantum Resonance App (in four formats)
Simply put, our Quantum Energy Apps are energetically encoded digital pictures that transform your electronic devices into quantum resonance tools that support you for greater health, well-being and peak performance.
Energetically encoded digital images
Encoded with the energy of Ashwagandha
Amplifiable – Amplify the energy broadcast to be as strong as you like.
Completely silent – No audio or headphones necessary
Can be used anywhere
Set and forget it
Usable on any smart phone, tablet, laptop, pc or mac.
Although at first glance these apps look like nothing more than digital image files, they are encoded with powerful quantum frequencies that infuse your biofield with healing energy simply by opening them on any compatible device or printing them using any kind of home printer.
The Printable PDF version can be printed using any desktop printer (in color or b & w, doesn't matter), and the prints will carry the amplified energetic signature of the app. The following are just a few of the unique and versatile ways you can use the prints:
Place the prints under your seat cushions, mattress and pillow.
Place the prints under any power cord (printer, computers, power strip, lights, etc.).
Place the prints under refrigerator cord and/or inside refrigerator: the energy will be infused into your food.
Tape the prints to your fuse box: the energy will be carried by everything in your home that is powered by electricity.
Fold the print and carry in your pocket.
Charge food, water and supplements.
A single print is very strong. But the more prints you stack together, the stronger the energy will be.
Energetic Encoding Technology
Powered by Energetic Encoding Technology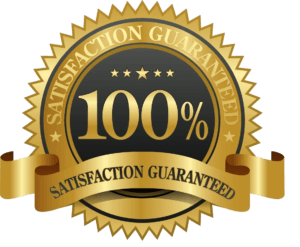 90 Day Satisfaction Guarantee
Still unsure? Don't decide now. Take all the time you need and try it for a full 90 days. If for any reason you're unsatisfied with your experience any time within 90 days of purchase, simply email us, and we'll refund your money immediately after verifying that you tried using the program.
After your purchase you will receive access to a bundle of files with the strongest version of the Ashwagandha mandalas (plus a link to more detailed instructions)
Once you've downloaded these files onto your computer, laptop, phone or tablet you will be able to open them anytime you feel the need.
Once opened it will immediately broadcast quantum vibrational energy patterns that produce precise benefits of concentrated Ashwagandha supplementation.
Use during the day as you go about your day.
Amplify as needed.
You might be surprised how quickly you will start to feel its powerful effects.
This Mandala works on:
Computers (pc & mac)

Laptops

Phones

Tablets
How to get the most out of your experience
I have seen the Ashwagandha Mandal produce a MAJOR impact in the lives of those who have used it the way I just described. 
There are additional instructions that you will receive that will show you step-by-step how to tune and amplify the energy to fit your specific needs.
If for some reason you are unable to get the results you want we offer a pain-free 90-day money-back guarantee. Simply email us at support@subtle.energy within 90 days of purchase, and we'll return your money.
THAT's how confident I am in the game-changing power of the Ashwagandha mandala.
Quantum Energy App (aka "mandala")
The Amplified Energetic Signature of the Powerful Adaptogen Known as "Indian Ginseng"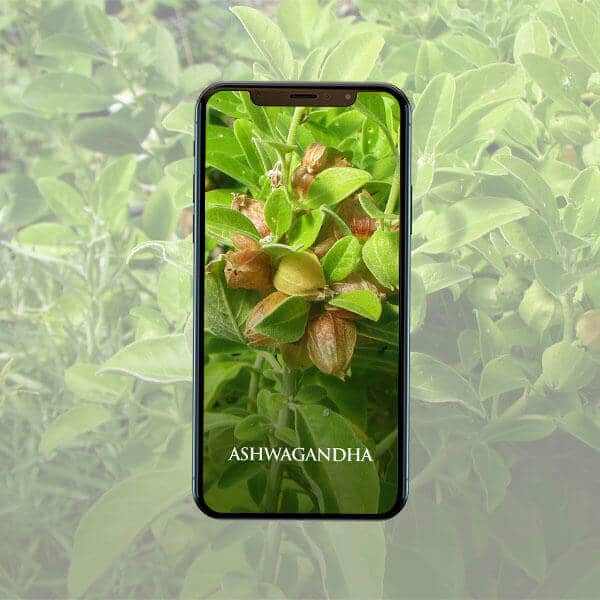 DISCLAIMER: These results may not occur for everyone. These products are powered by subtle energy, and some individuals may be less sensitive to subtle energy (and to this product as well) than others. In fact,  roughly 20% of individuals who try this kind of technology initially experience little to no effect, unless they amplify the energy of the products substantially. Even then, a smaller percentage of people will still fail to notice a huge effect. Again, this appears to be due to the fact that sensitivity to subtle energy varies among individuals. Many people respond very strongly to this technology, and some do not. That said, this technology and its results are fully amplifiable using easy-to-follow instructions provided on the product download page and on our official Instructions page (https://subtle.energy/instructions). And this amplification capacity means that, if you don't experience your desired results in the beginning, you can easily amplify the energy of this product until you finally achieve the results you desire. And if the amplification still doesn't produce the results you're looking for, we offer a pain-free 90-day money-back guarantee should you find that this product does not produce your desired results.
Furthermore, given that we recognize some of the limitations of this technology as it relates to the aforementioned subtle energy insensitivity threshold, we are especially dedicated to improving this technology and making it more effective for more and more people, no matter their sensitivity or insensitivity to subtle energy. We believe it is possible to eventually overcome this hurdle, which is why we continue to upgrade this technology and all of our products every year or two. And to show our immense gratitude for being able to develop this technology for our customers, we offer every upgrade free to existing owners of those products. That means that if you purchase this product, every time we improve it and increase effectiveness, we will send you that upgraded product for free, no matter how many upgrades it may receive over the years.
All that being said, we sincerely appreciate your business and support, and we gladly honor our 90-day money-back guarantee, no questions asked.
Subtle Energy Sciences products are not meant to diagnose, treat or cure any health condition, nor make or imply any health claims.